Hold it in your hand.
Lift your events.
Nomad is where event apps began. Since launching in 2010, Nomad has been the mobile platform of choice for the largest and most demanding conferences and exhibitions worldwide.
With Nomad, participants can connect online ahead of the event, stay on track while on site, maximize their time and achieve their goals.
A proven revenue-generating approach
Nomad was built from the ground up to generate new, recurring revenue and maximize opportunities. It offers more monetization opportunities than any other event mobile app platform.
Our expertise for generating revenue has been tried and tested by the most successful exhibition organizers whose annual profits are in the multi millions.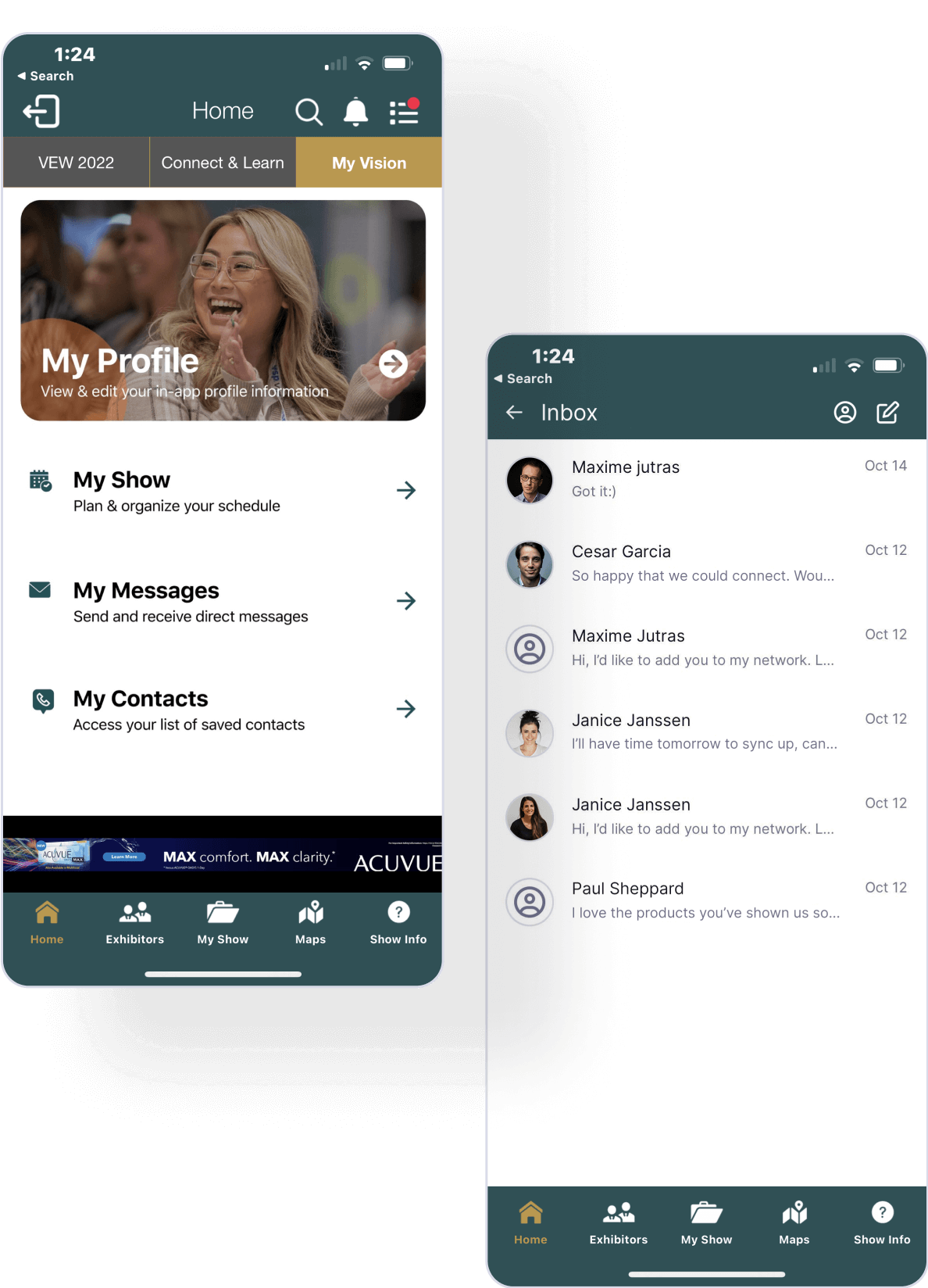 Success by design
Nomad offers the most complete feature set and
an intuitive user-interface that enables users to:
Select exhibitors and sessions

Book appointments with exhibitors

Connect & chat with participants

Receive personalized recommendations

Find their way quickly around the venue

Meet with key people

Manage their time

Take part in the action via social feeds and gamification
Fully customizable user interface
Your app, your way. Nomad's AppDriver technology is unique to Sherpa: while our apps are fully native, all aspects can be customized over-the-air, including: the general look and feel, navigation structure, data templates, analytics settings,
and more.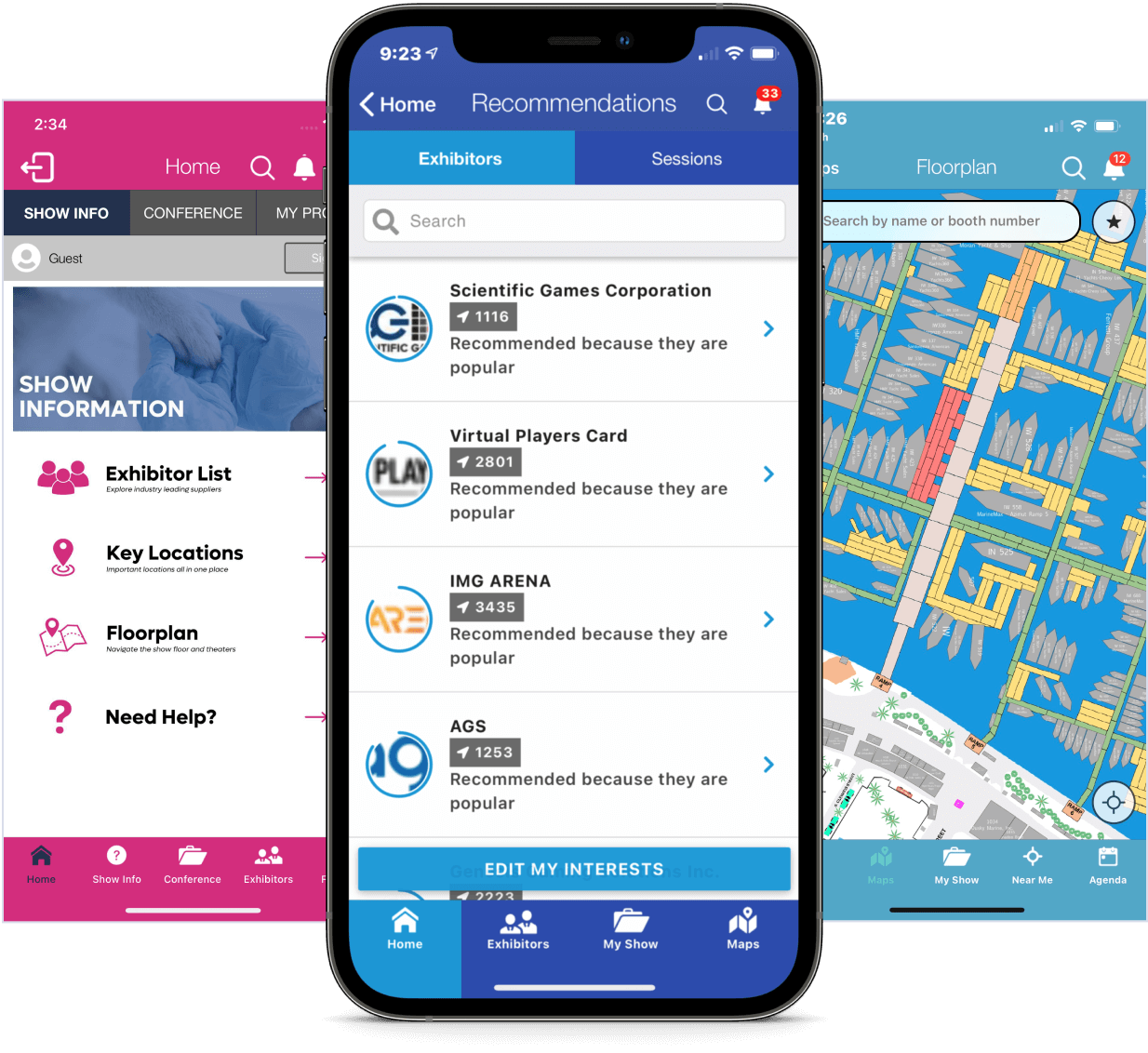 Seamless updates
You can never fully trust connectivity in large meeting venues. Nomad's architecture was engineered to be impervious to connectivity problems even in sub-optimal conditions. With Nomad, users are guaranteed to always have access to the most up-to-date content. Communication between the app and our servers are seamless and occur without any user intervention.
AI-powered matchmaking, messaging & appointments
Nomad's built-in networking and messaging system helps attendees and exhibitors identify their next opportunity, connect and meet. Setting appointments is quick and easy.
The advanced machine learning algorithms generate recommendations based on the profile of the users, their objectives and their interests. Exhibitors and attendees can link up more easily and make worthwhile connections.
Once on-site, users can look up other attendees and share their location with them to facilitate meetings.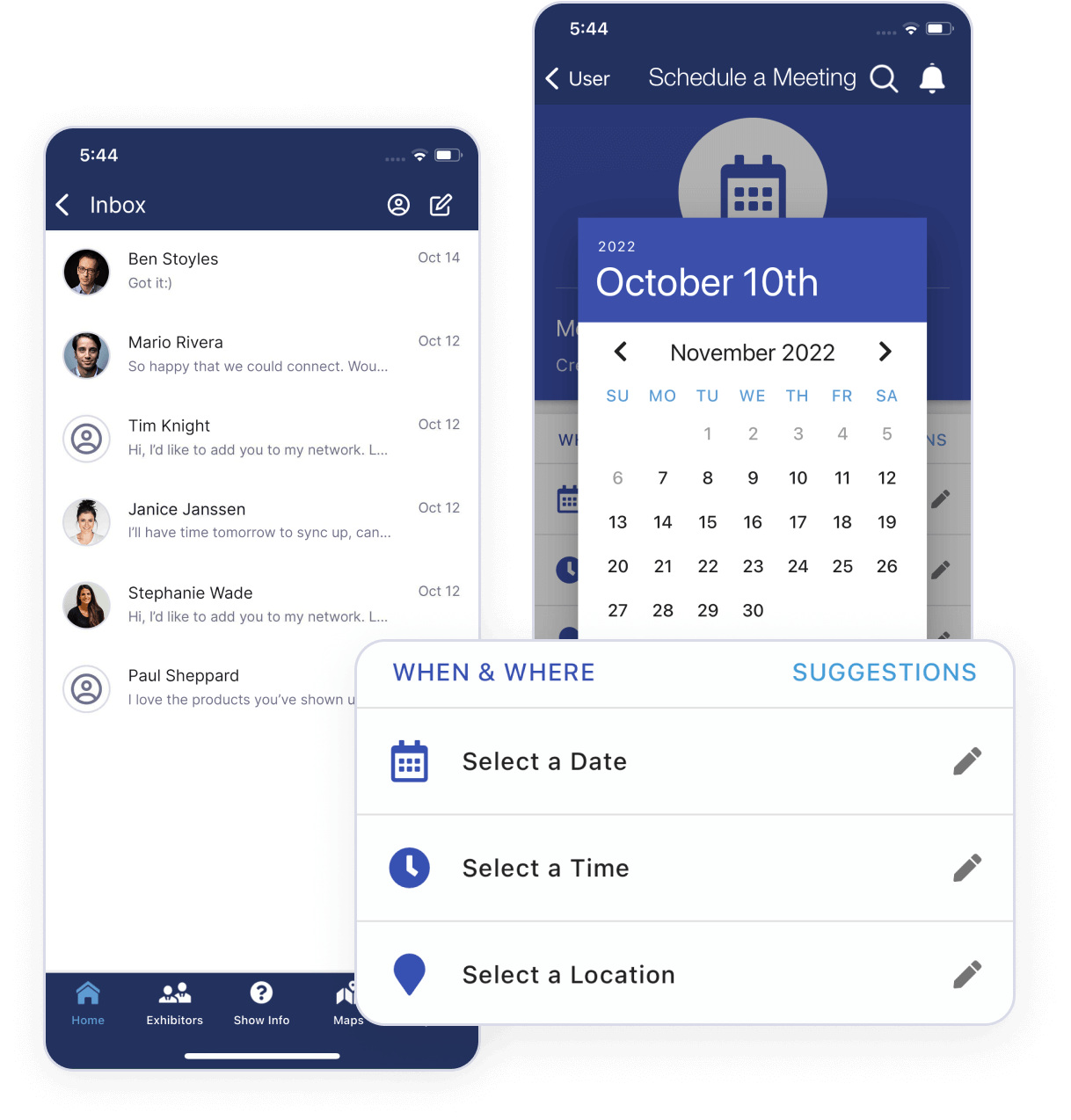 AI-powered recommendations: exhibitors, products, sessions
So much to do and discover. Nomad helps attendees identify what to do, where to go and maximize their time.
Sherpa's recommendation engine generates personalized recommendations, exhibitors, products and sessions that best fit their interests and objectives.
Maps & wayfinding
Sherpa has been the industry leader for maps and wayfinding solutions for over a decade. Nomad helps people find their way around, and gives users a complete view of their surroundings, including booths, meetings rooms, pavilions, staircases and elevators and other point of interests.
Our user-friendly maps provide high-quality renderings of the exhibition space and quick access to unvisited, shortlisted booths.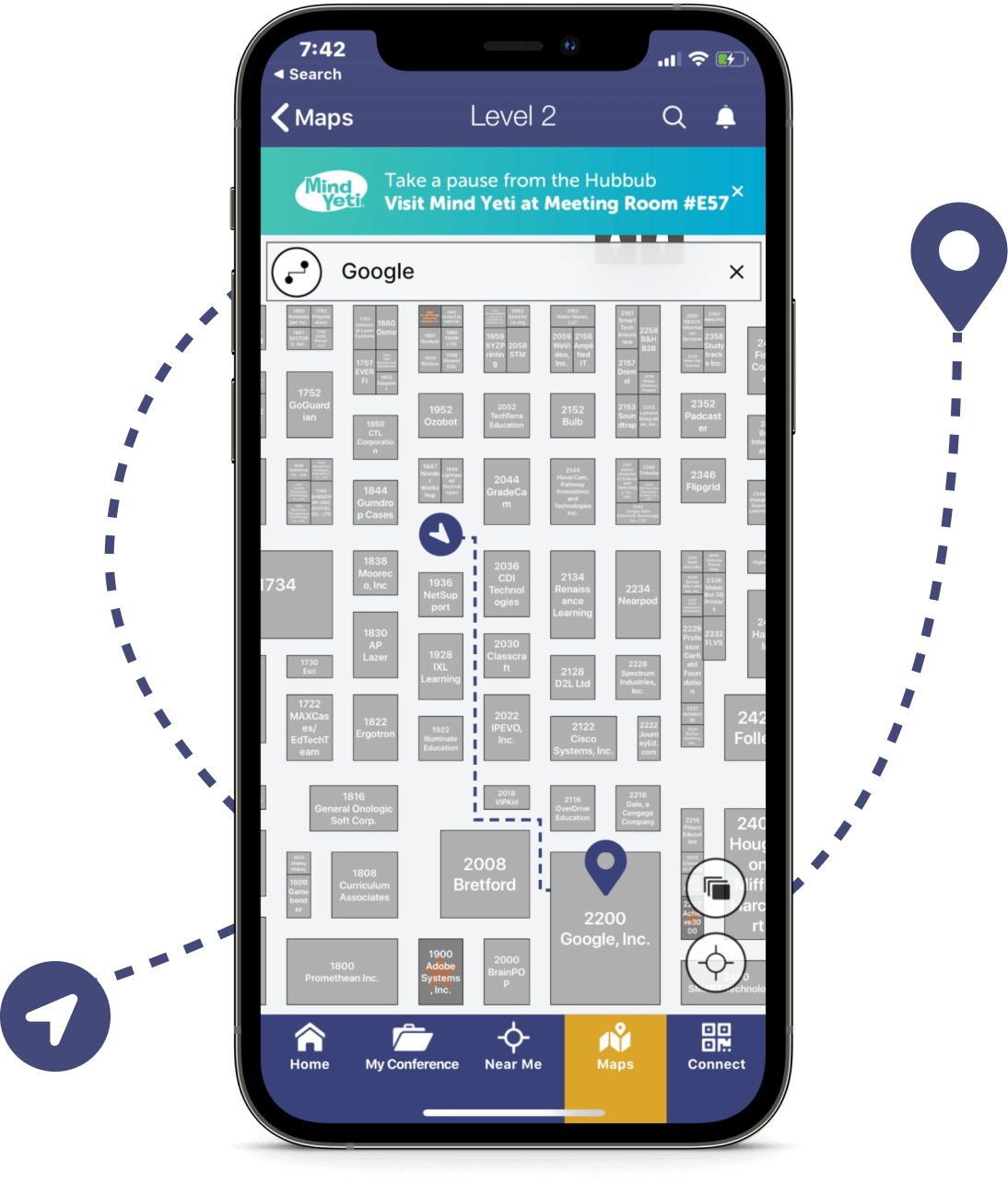 Analytics
Your key to actionable metrics & analytics and benchmarking. Nomad records every interaction with the app, and offers robust and detailed analytics. All metrics are accessible via the Analytics Dashboard, in real-time.
Comparative reports between several events, or editions of a same event are just a few clicks away.
Multi-event

Integration with any vendors and systems

Configurable filters in all lists

Full text search

Customizable onboarding

SmartActions

Segmented surveys

Segmented push notifications

Social walls

QR Code scanner
A home for scientific meetings
Nomad includes everything you need to host all your
educational and scientific content, and more.
Sessions & Speakers Evaluations
Restricted contents & featured access
Audience Response- Live Q&A
A unique suite
of solutions
Nomad is part of a Sherpa's unique suite of solutions, that together contribute to the success of exhibitors and attendees throughout their journeys. Discover:
Reach new heights with Sherpa